After recently returning from my seventh trip to Costa Rica, I realized that I've spent more time there than in any other country outside the United States. Every visit, I have been fortunate to encounter animals and plants I had never seen before, and run into a familiar few that are starting to feel like old friends. Costa Rica Wildlife is a daily blog that I have created as a means to remember my experiences, share photographs, videos, and drawings, with friends and family, and to raise awareness about an incredibly rare, immensely biologically diverse place on Earth that should be cherished and protected.
My primary hope for this blog is that it will inspire others to discover abundant nature, love it, and care for it, wherever in the world it may be. For some, the Boundary Waters in Northern Minnesota might be the place, or a national park in Spain, or plains in Africa, or even the birds, squirrels, chipmunks, and other creatures, that share the backyards and parks of our modern cities. Regardless of the location, we can be moved by the natural world of which we are a part.
To me, there is little better in the world than waking up to the sounds of the rainforest just before dawn. All the creatures are stirring: some nocturnal critters rustling around as they find a place to sleep, while others chirp, sing, or howl, the start of a new day. It is refreshing and alive. It is what the Costa Ricans might call Pura Vida. Pure Life!
Welcome to Costa Rica Wildlife. I hope you will enjoy a little glimpse each day into a world I love!
– James Wehn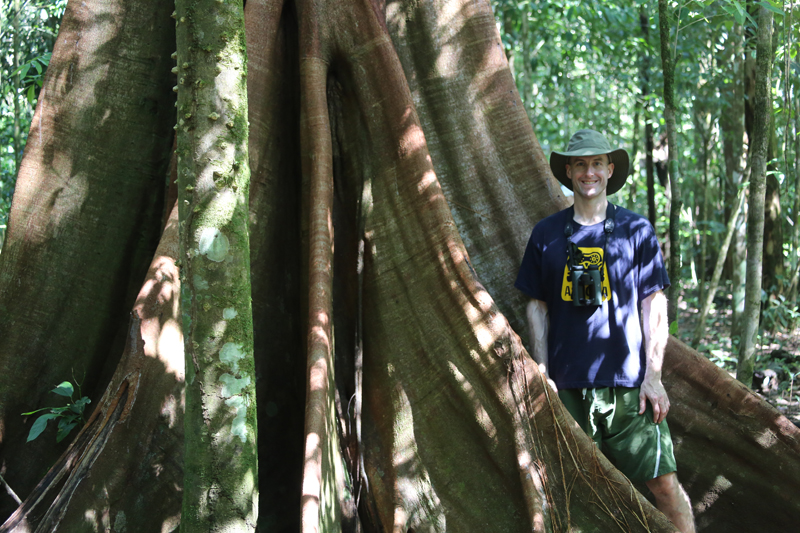 All media is copyright Costa Rica Wildlife, 2013.